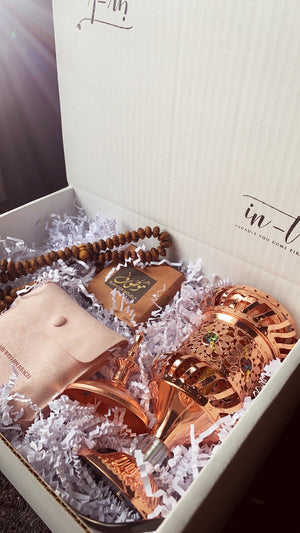 Bakhoor Burner and Affirmation Card Box
Box comes with:
-a Qatari Bakhoor (incense) Burner.  Mosaic with a floral design makes it a beautiful addition to any home decor.  It works with 110 voltage which means it works anywhere in North America, No adapters or voltage needed.
- Kulsoom  " Dreams Within Reach" affirmation cards - 50 uplifting Islamic affirmation cards
-A Wooden Tasbih
A box of Qatari bukhoor.
Value of over $80